Effective Pain Relief
Here at Bournemouth Acupuncture, we have a solution that could significantly change your life.  We are using a proven specialist method of Acupuncture that has been eliminating pain fast and giving people back their life's.
The great thing about this treatment is that the results are seen immediately, the treatment is completely natural and it has long lasting results.
Here are some commonly asked Questions 
What if I don't know the cause of my pain? Will the treatment still work?
Yes, if you have been given a diagnosis for your concern, all the better.  However Acupuncture has its own diagnosis methods and we will examine you before treatment is carried out.  So if you suffer from any kind of persistent pain, numbness, tension, burning or uncomfortable sensation, the treatment is effective.
What areas of the body can it work on?
Any area. The most commonly treated areas of pain include back, knee, neck, shoulder, ankle, wrist, abdominal and face. Also internal conditions of pain such as migraines and headaches can also be treated.
How many sessions will I need to have some relief?
Normally relief is experience during the first session. If no effects are seen after this session, then we advise that this treatment may not be for you.
What common conditions can you treat?
Common conditions that people are experiencing relief from are:
Sciatica
Back pain (upper and lower) 
Frozen shoulder
Fibromyalgia
Tennis/golfers elbow
Neck spasm/pain/tension
Trapped nerves
Arthritis
Achilles Tendonitis
Sprained ankle
TMJ (Facial pain)
As mentioned above, if you are suffering from any kind of pain, this treatment is still effective.
Will my pain come back?
After the treatment, if the pain does return, it will be at a lower intensity and therefore you may need further treatments to give even longer lasting effects.  Using this specialist method of Acupuncture, patients usually experience LONG TERM relief.
How much are the sessions?
Treatments cost £42 for one session.
How can I find out more?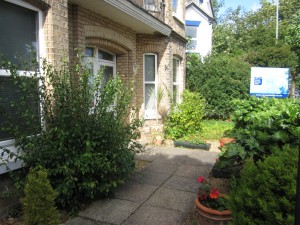 The easiest way to find out more is to use our contact form and leave your details.  Somebody will contact you shortly to discuss your condition and explain how
the treatment can help you.
Alternately if you have any questions, you can also email us at: richard@bournemouthacupuncture.co.uk
Or please call us on: 07919163619 to book your session.